Teampull na Trionaid, in English known as Trinity Church is a ruined 13th-century Augustinian nunnery at Carinish, on North Uist. A reconstruction of how the church might have looked like has been created. Over the years, a ceilidh hall was in use next to the church. Learn more about it below.
Did not attend the walk? You can retrace the steps of this short walk visually on this map. Start from the Trinity Temple Car Park in the centre of the map and follow along the line.
The following gallery contains photos that were collected from attendees at the first walk to Teampull na Trionaid along with their thoughts and reflections.
Although part of the Gaelic activities, being outside and reconnecting with heritage can aid in wellbeing. The attendees were asked to comment on the walk, here are some additional responses:
Feeling better for being outside – uplifting – enjoyed interacting with people, being sociable –
interesting to listen to the Gaelic – interesting to see other people's reactions
The church also has a cemetery, which is not in use anymore. One of the walkers noticed an old gravestone which sparked a curiosity in him. Back home, he did some research and this is what he found out: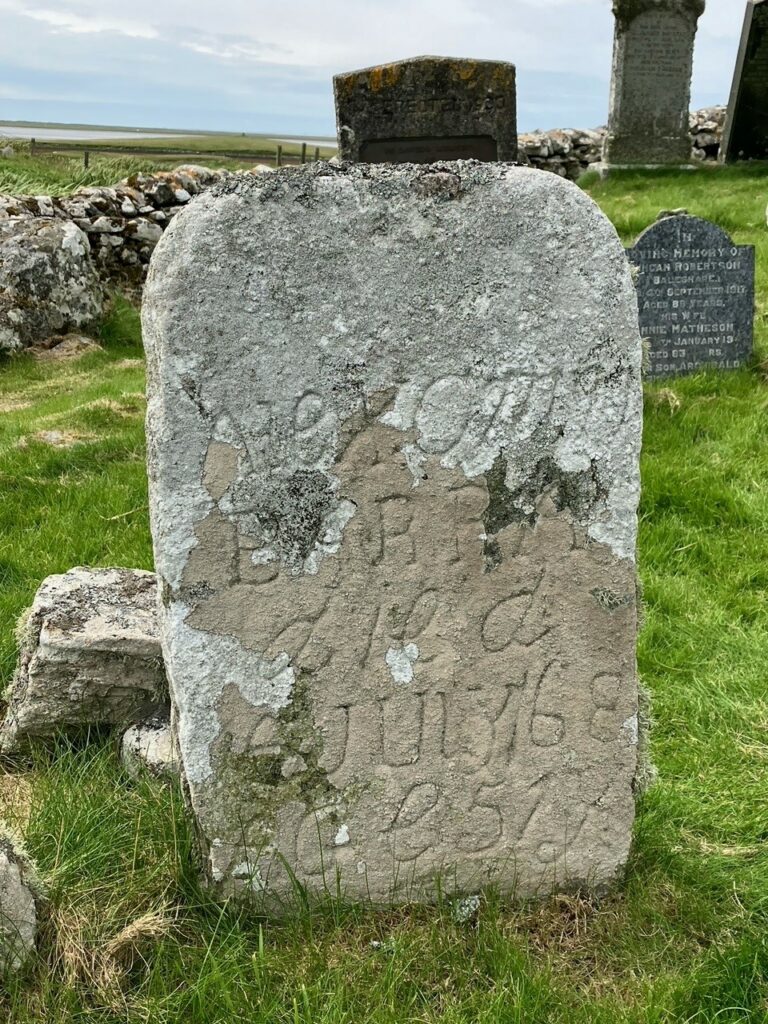 The stone marks the resting place of Alexander Cameron who died in Barra on 16 July 1868 aged 51. His grandparents lived in North Uist and his parents moved to Barra where some of his family still live. Alex was unmarried but his brother Malcolm took over the Croft. I believe another brother John lived in Benbecula.
For more information about this archaeological site, you can view this document created by a community member: