Barpa Langass (also seen as Langais) is a Neolithic cairn. This burial monument is the only chambered one in the Outer Hebrideans and it is believed to have had three chambers. In the vicinity, several artefacts that show prehistoric settlement activity were found, including worked stone objects.
Pobull Fhinn is a standing stone circle consisting of 23 stones. The stones are actually placed in an oval, rather than a circle. They were erected around 2000BC and the site was chosen carefully. On rare clear days, Macleod's Tables on Skye can be seen. This suggests that the air was much clearer in Neolithic times, with some evidence pointing to the climate getting worse even in the Bronze age with the development of peat and a wetter climate.
Both Pobull Fhinn and Barpa Langass are located on Ben Langass, a small hill 90m high. It offers spectacular views of the Loch Langass and loch Eport and marks an area full of important neolithic sites and archaeological remains.
Did not attend the walk? You can retrace the steps of this short walk visually on this map. Start from the Barpa Langais Car Park on the top left and follow along the line.
It was a stormy day and few braved the wind. The walk was described as "challenging but invigorating and peckish" – must have increased appetite! Join them and their reflections in this gallery.
Mairi Morrison, a CEUT and community member, wrote a lovely poem inspired by this walk, which is reproduced here: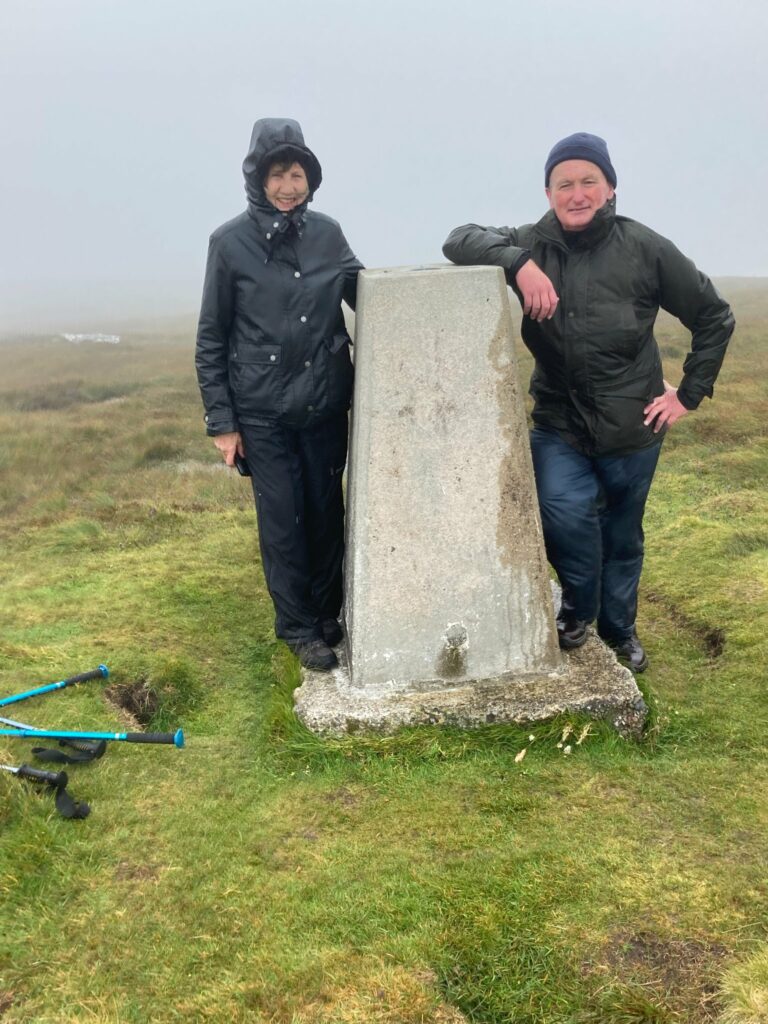 it was all uphill yesterday,
wind so fierce against ears
rain searing, blinding, eyes,
uneven ground, scarcely visible,
mist cancelling distance,
climbing up for ever

steep cliff surprised,
suddenness of downhill, till
tall bracken, long rooted heather
untied laces, strangled ankles
concealed hidden bog, rabbit hole,
going on for ever

A Day Without Birds – Mairi Morrison